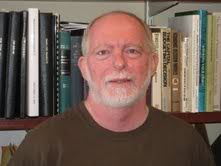 David N. Laband received his Ph.D. in economics from Virginia Tech in 1981. He is the author of 8 books and over 100 articles in peer-reviewed journals. His research and teaching interests cover a wide range of topics related to economics and policy, with a focus on natural resources. Of particular interest are linkages between human and natural systems. Dr. Laband has been an occasional contributor to the Wall Street Journal and other major North American and Alabama newspapers. He joined the School of Forestry and Wildlife Sciences at Auburn University in March 2000, where he is a member of the Center for Forest Sustainability and the Forest Policy Center.
What do you like to do in your free time? Do you have any hobbies?
Travel, racketball, gardening, sporting clays, bird-watching.
What drew you to the Austrian school and to the Ludwig von Mises Institute?
My conviction that voluntary transactions, unfettered by re-distibutionist government intervention, maximizes social welfare.
Who is your greatest inspiration?
As a scientist – James Buchanan
For life generally – John Sophocleus
What kind of insights has the Austrian school brought to your field of ecology and is there a correlation between this economic theory and proper ecological development?
Fundamentally, we care about ecological function as it impacts human well-being. The power and limits of free markets and individual liberty simply must be considered deeply as we assess the causes and consequences of human activity on the environment and, perhaps more importantly, human approaches to tackling environmental issues.
Do you have any new works on the way?
A co-edited volume on Urban-Rural Interfaces
What kind of impact do you hope to make with your work?
To enhance individuals' appreciation of the wide-ranging impacts of urbanization on both natural and human systems.
Are there any words of wisdom you wish to pass onto the next generation of Austrian scholars?
Do not be content to preach to the choir – - engage non-believers.
See David Laband's articles
See David Laband's literature
See David Laband's media
If you have any recommendations for Faculty Spotlight, please contact me at Andrewcain@mises.com