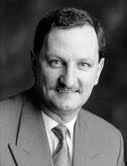 Gerard Casey is a Professor in the School of Philosophy at University College Dublin, Adjunct Professor at the Maryvale Institute (Birmingham, UK) and Adjunct Scholar at the Ludwig von Mises Institute (Auburn, Alabama, USA). He was Head of Department/School from 2000 to 2006. He was previously a faculty member of the School of Philosophy in The Catholic University of America (Washington, D.C.), 1983-1986. He received his BA from University College Cork, then went on to receive an MA and PhD from the University of Notre Dame. He has a Bachelor of Laws (LLB) from the University of London and a Master of Laws (LLM) from University College Dublin. He serves on the editorial boards of Geopolitics, History and International Relations, Contemporary Readings in Law and Social Justice, and Libertarian Papers. His latest book is Murray Rothbard (Vol. 15 in the series Major Conservative and Libertarian Thinkers) which came out in May 2010.
What do you like to do in your free time? Do you have any hobbies?
Apart from ruminating on matters libertarian, the thing that takes up most of my time is music. There isn't time enough in the world to listen to all the wonderfully beautiful music now available. When I was growing up, you were lucky if you had access to a handful of LPs, an intermittent, scratchy radio, and sporadic concerts (when available and affordable). Now, thanks to the CD and MP3s, we have a range and variety of music on tap in a way unthinkable to earlier generations. I've played a variety of instruments in my time (most of them badly) so that I really appreciate the skill it takes to play them well and my contribution to music is to listen and not play.
Apart from music, I love films, especially film noir. My children joke that unless its in black and white, I fall asleep. Not true (well, not quite true anyway). I also love science fiction (most) and the novels of the greatest stylist in the English language, P. G. Wodehouse.
Chess used to be a major part of my life but I've gone past the stage of actively playing. However, I still keep a board and pieces on my table and play over the brilliancies of the masters, old and new. A thing of beauty and a joy forever.
What drew you to the Austrian school and to the Ludwig von Mises Institute?
I came across the Austrian School more or less by accident. A colleague of mine, knowing of my interest in money (the idea of money, not just the fact that I never seem to have enough of it), brought me back a copy of Ludwig von Mises's A Theory of Money and Credit. This is not normally the first book you'd give to a neophyte but I read it as if it were a novel. I couldn't turn the pages fast enough. For the first time, here was a coherent, consistent and completely plausible account of the phenomenon of money and credit. And even this was only part of a larger, more comprehensive account of economics and human action. After that, I read everything by Mises I could get my hands on – Socialism, Human Action, etc. etc. Once you start more or less anywhere in the Austrian School, it's only a matter of time before you hit on the Mises Institute—all roads lead to Auburn. What a goldmine of information, talks, presentations, books, articles! With some trepidation, I offered a paper for the Austrian Scholars Conference in 2007 which, to my delight and astonishment, was accepted. Since then, I attended 3 of the last 4 ASCs and I hope to get back to Auburn as often as I can.
Who is your greatest inspiration?
There are very many impressive Austrian and Libertarian thinkers but if I had to choose only one, it would have to be Murray Rothbard. His whole personality, his humour, his consistency, his courage in the face of adversity, not to mention his enviable capacity for hard work and production, all these give a fantastic example to all would-be libertarians. When the opportunity presented itself to write the Rothbard volume in John Meadowcroft's 20-volume series—Major Conservative and Libertarian Thinkers—I jumped at it. That volume came out earlier this year (2010) and my hope is that it will serve to whet the appetite of those who have yet to discover the joys of reading Rothbard.
Can you explain the intellectual inconsistency in today's system of political representation?
As politicians say, "I'm glad you asked that question". I gave a paper at an Austrian Scholars Conference on precisely this topic. The sound recording of that talk is available at http://mises.org/media/3122 and the print version is available at http://mises.org/daily/3383. In brief, I argue that the notion of representation is fundamental to the justification of democracy but that the notion of political representation is incoherent. If that is so, the legitimacy of our political regimes is called into question.
Do you have any new works on the way?
I'm waiting for a publishers decision on a book I propose with the title: Libertarian Anarchism: Against the Criminal State. If I get the go-ahead on that, it'll be my next major project. In the meantime, I've just finished a piece entitled "Someone to Watch over Me" on Philip K. Dick for inclusion as a chapter in a book in the Popular Culture and Philosophy series coming out from Open Court, edited by D. E Wittkower. The book is expected out in March 2011. I'm working on a longer piece on Conservatism & Libertarianism for Reflections on Conservatism (ed. Dogancan Ozsel). Just recently I published "Where Does Law Come From?" in Philosophical Inquiry, 2010 and "An Elementary Grammar of Rights and the Law" is due out in Analysis and Metaphysics later this year. I was honoured to be able to contribute a piece entitled "Religion, the Market and the State" to Back on the Road to Serfdom: The Resurgence of Statism, which is coming out from Intercollegiate Studies Institute, Wilmington, Delaware, edited by our own Thomas E. Woods.
What kind of impact do you hope to make with your work?
As a (very) late convert to Libertarianism, I am filled with the zeal of the convert. I would like to able to bring as many people to an appreciation of liberty as early as possible in their lives and careers so that they too can spread the message to others. The result of all this is, eventually, a society operating on libertarian principles.
Are there any words of wisdom you wish to pass onto the next generation of Austrian scholars?
Don't wait until you're as old as I am before you realise the blessings of liberty! Joking apart, liberty is at the root of all that is valuable in man. Without liberty, man is an automaton. Without liberty, man is a slave. Libertarianism is inspiring—socially, economically, spiritually. Take every opportunity—in print, in the classroom, on radio and TV—to spread the message. The world has never needed to hear that message more that it does now. Never has there been a better time to be a devotee of liberty
See Gerard Casey's articles
See Gerard Casey's literature
See Gerard Casey's media
If you have any recommendations for Faculty Spotlight, please contact me at andrewcain@mises.com