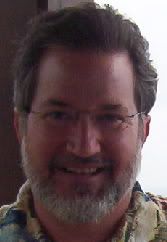 Jim Cox was born in Atlanta, and grew up in Decatur, Ga with degrees from the University of GA in Marketing and GA State University in Economics and now lives in Tucker, GA with his wife, Cherie. He is an Associate Professor of Economics and Political Science at Georgia Perimeter College in Clarkston, Georgia and has taught the principles of Economics courses since 1979. Great Ideas for Teaching Economics includes nine of his submissions. As a Fellow of the Institute for Humane Studies his commentaries were published in The Cleveland Plain Dealer, The Wichita Journal, The Orange County Register, The San Diego Business Journal, and The Justice Times as well as other newspapers. His articles have also been published in The Atlanta Journal and Constitution, The Margin Magazine, Creative Loafing, The LP News, The Georgia Libertarian, The Gwinnett Daily News, The Atlanta Business Chronicle and APC News. Cox has previously served as a member of the Academic Board of Advisors for the Georgia Public Policy Foundation, as well as Treasurer for many years for the Georgia Political Science Association and is currently a member of the Board of Scholars for the Virginia Institute for Public Policy and an adjunct scholar for the Ludwig von Mises Institute and Director of Communications for the Georgia Association of Economics and Finance.
He is the author of The Concise Guide to Economics, and Minimum Wage, Maximum Damage, How the Minimum Wage Law Destroys Jobs, Perpetuates Poverty, and Erodes Freedom. He can be contacted at jcox@gpc.edu; visit his website at facstaff.gpc.edu/~jcox.
If you were not a scholar then what do you think you would be doing now? Do you have any hobbies?
That's a good question! I honestly have no idea. I'm just thankful that I got hired more than 30 years ago into college teaching as I've enjoyed the experience and the opportunities it has provided me. Otherwise, I would have worked an unrelated job and had to pursue economics and other subjects as an avocation, frustrated at how little time I had for them.
No life-long hobbies I guess, other than sports but age has taken a number of the ones I've so enjoyed from me—basketball, softball, running—and forced me into the old man's sport of golf. Do I need to mention that reading books is a constant for me?
What drew you to the Austrian school?
I'm one of the "It Usually Begins with Ayn Rand" guys, having cut my teeth on Capitalism, The Unknown Ideal, I think in 1972. Rand had a reading list at the back of the book that pointed me to other works. Not only did Austrian theory make more sense to me, I also thought it was more interesting in its subject matter as it dealt with real world rivalrous competition, as an example, rather than the unrealistic perfect competition's graphs and tangents.
Who is your greatest inspiration?
Murray Rothbard. I first read his For A New Liberty when it came out in 1973 and became an immediate fan. It of course helped that he was such a friendly guy to everyone. I was thrilled to meet him in 1975 and again in 1978 and from there he knew me personally even calling me once when I was arranging a speaking engagement—I was practically dumbfounded to have him call me and I imagine that the feeling probably came through in my conversation with him! He later very graciously allowed me to take him out to dinner, just the two of us, when I was in New York in 1986. The last time I saw him was at a Mises conference here in Atlanta just a few months before he died so suddenly—thankfully I have a photo of the two of us from that conference which has been on my office wall ever since. For a few months I was feeling like all this Austro/libertarian activism just wasn't the same and no longer worth the effort without him out there. I've since recovered of course and certainly wish he could see the amazing progress in the last several years.
One of your works is The Concise Guide to Economics. Why is economics prevalent to you? What do you think it provides?
I liked economics from the time I first took a course in my freshman year of college, but had no idea I'd ever earn a living teaching economics or writing a book on the subject. The thing I liked was how it led to counterintuitive conclusions. Like most people I thought that minimum wages just gave people more livable wages, that it didn't cause unemployment, that rent controls made housing cheaper, not harder to find, that price controls stopped inflation, not caused shortages, etc. I remember my conclusion from my first economics class was that it showed you how stupid government was!
Do you have any new works on the way?
I hope to have a book of economics haikus out in a few months. The same folks who have kept my minimum wage booklet in print for 7 years—The Advocates for Self-Government, headed by my friend Sharon Harris—contacted me after seeing a number of econ haikus I had posted on Facebook. I had never had an interest in poetry or more specifically haiku poetry until a few of my old high school friends were writing and sharing them over dinner about a year ago. So I tried to write one and then liked the challenge of trying to express something meaningful in a mere 17 syllable format of 5-7-5. I have a couple of other ideas for a book that I may never get around to and would happily share the idea with anyone who might like to write it.
What kind of impact do you hope to make with your work?
I hope the minimum wage booklet is the comprehensive, but concise, discussion of the minimum wage law. I tried to address every relevant point and pro minimum wage argument within a single booklet. To my knowledge no other work does so. And my concise guide book I would like to think is something of a gateway drug for Austrian economics leading to the hard stuff of Rothbard and Mises, etc. I specifically wrote it as the book I would have liked to have had back in the early 70s when I was first encountering economics and uncertain about many topics and where to find further information on them.
Are there any words of wisdom you wish to pass onto the next generation of Austrian scholars?
Yes, I would encourage young Austrians, and I'm sure I speak for others at the Mises Institute in saying this, we love having you in the pipeline. Please, surpass everything anyone before you has achieved! If you are convinced of the Austrian theories stay the course and true to your convictions despite the mainstream pressure—from academia, the MSM, and politicians— to adopt Keynesian or other similar views.
See Jim Cox's books
See Jim Cox's literature
If you have any suggestions for Faculty Spotlight, please email Andrewcain@mises.com